Social Photo Booth​
Our Social Photo Booth's unique setup, fun features and customizability make it the clear choice for photo booth for your party. We provide custom-designed theme and white glove service for each event. Our Social Photo Booth include social media sharing with advanced features like filters, green screen, and animated GIFs. Optional Social Kiosk allow guests to upload their photos to Instagram, Facebook, Twitter, or SMS. We can even automatically upload the photos immediately to your Facebook page while the party is still going strong!
Custom-designed theme and layout

White glove service

High quality Props and more!

Awesome animated GIFs
Social media kiosk

Filters

Photo booth cloud

Live Slideshow
Custom-Designed Theme
Princess party? Pirate? Sweet Sixteen? Wedding? Casino? Mardis Gras? Whatever the event or the theme, we custom-design our photobooth setup and photo prints to match your event theme at no extra cost.
White Glove Service
We just don't setup and leave. Our photo booths are continuously manned by our professional team to ensure the highest quality and reliability of our service.
Our photo booths are not just any run-of-the-mill boxed cameras. We meticulously designed our photo booth with an open booth concept and photography studio setup to provide guests with maximum enjoyment and experience, and the highest quality of photo prints. We understand that each event is unique and we custom-design the photo booth setup to match your chosen theme at no extra cost. This ensures that the photo booth will seamlessly fit into your event space and make your party more unique and unforgettable.
Props and more!
Strike a Pose!
We provide the Hats, Eyeglasses, Boas and Hand Held Props to help bring out the best in you. So Glam it up, Strike a pose, and have a good time.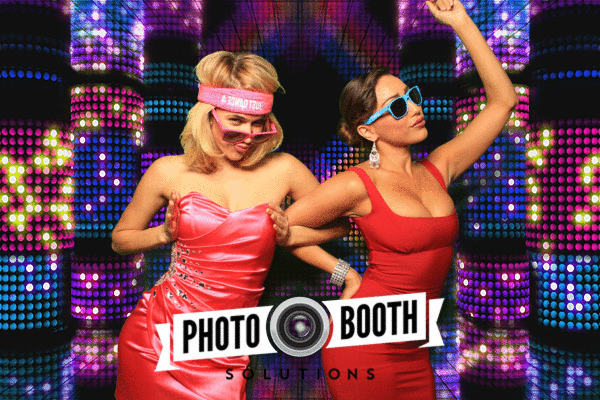 Awesome Animated GIFS!!
Green Screen + Animated GIF Backgrounds = Awesome!
Our Photo Booth lets you combine Animated Backgrounds with Green Screen to create some truely awesome Animated GIFs. Simply select a video to use as a background and watch the Green Screen photos come to life!
Silly but oh so fun
Animated GIFs are now more popular than ever. Guests have the choice of uploading a still photo or Animated GIF. We can even create Animated GIFs with animated overlays! We can combine Green Screen photos with animated backgrounds to make truly eye-popping GIFs. Your guests can upload and share their GIFs to Social Media and still print their still photos.
Social Media Kiosk
Our optional separate social media kiosk allow guests to upload and share their photos & videos at your event. Optional powerful features include green screen removal, overlays, and filters.
Upload & Share
Share photos, videos and GIFs from the booth
Social Booth allows users to share their photos via a wide variety of social media options. Email, Facebook, Twitter, SMS & Pinterest are all supported.
Filters
Get creative!
Thanks to Instagram, everybody loves filters and our Social Photo Booth has them. Let users choose from basic filters like: Color, Black & White, Sepia and a variety of Instagram inspired vintage filters. Or enable Advanced filters like: Cartoon, Sketch, Warhol, Night Vision, Thermography, Pixel Art, Comic Book, Mosaic and Cross Process.
Photo Booth Cloud
Have access to your photos anytime online at the PBM website. Your guests will be able to enter a unique access code from their print that allows them to share their photo on social media and even order reprints directly from the site.
How does it work?
Each printed photo will have a Unique Web Access Code and a QR code.
When guests receive their print, they can scan the QR code and immediately have the photo on their phone and be able to upload and share the photo to instagram, facebook, twitter, email, or SMS.
Remote Photo Booth Slideshow
We can wirelessly transmit and run a slideshow of photos taken at the photo booth in real time on a big screen across the room for your guests to enjoy. We also provide service of having a photographer take candid shots of your guests during the party and also include them in the slide show in real time.
To book a photo booth for your next event, Fill out our contact form or call us at 845-978-9024